TPLink Wifi Extender
This post talks about the amazing TP-Link 1200 Wifi Extender which has made possible to have internet connection in the last room of my house.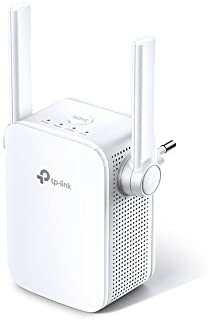 It is an amplifier and wifi extensor that works on 5 GHz and 2,4 GHz with an extra ethernet port that nobody will use.
This gadget works up to 300 Mbps at 2,4 GHz and 867 Mbps at 5 GHz.
You have two ways to install the device:
Using thw WPS button in the device and in your router.
Downloading the mobile app (Google Play Store or Apple Store), searching the device and connecting it to your actual wifi.
I have been surprised because of the tiny size of the device.
If you need to extend your internet wifi signal you have to buy this device.