Manager's Path
Camille Fournier
January 1st, 2021
When I started to work at Centribal (called Bimyou in 2018) I searched for some books that helped me to start my new adventure. A book was recommended many times, it was (and is) The manager's path writen by Camille Fournier.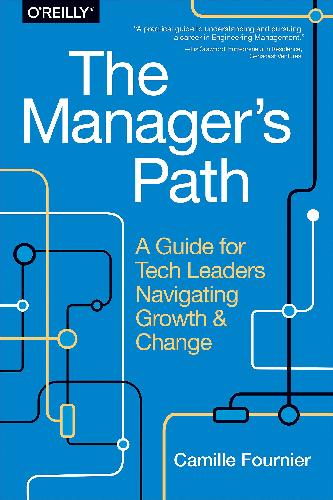 It is a ⭐⭐⭐⭐⭐ book again!
In this practical guide, author Camille Fournier (tech lead turned CTO) takes you through each stage in the journey from engineer to technical manager.
This book is ideal whether you're a new manager, a mentor, or a more experienced leader looking for fresh advice. Pick up this book and learn how to become a better manager and leader in your organization.
Begin by exploring what you expect from a manager
Understand what it takes to be a good mentor, and a good tech lead
Learn how to manage individual members while remaining focused on the entire team
Understand how to manage yourself and avoid common pitfalls that challenge many leaders
Manage multiple teams and learn how to manage managers
Learn how to build and bootstrap a unifying culture in teams
I have to say that I return to the book every time that I have a doubt or I am lookin for some inspiration. I am sure that nobody reads this book just once.